Admissions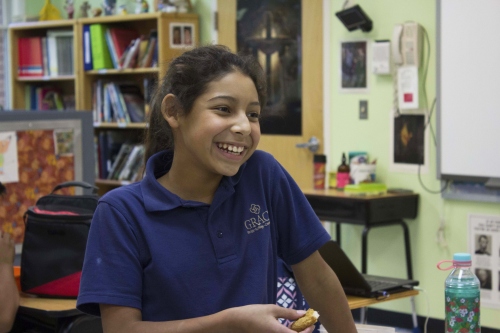 Thank you for your interest in
Grace Christian Academy!
We offer rolling admissions. Apply anytime!







ENROLLMENT CHECKLIST and IMPORTANT DATES

In order to complete the enrollment process and secure your seat for 2020/2021, the requirements below must be met. Once all requirements are fully met, your enrollment is complete.
Online enrollment through TADS to begin the process: http://mytads.com/a/graceva

$100.00/per child registration fee with the completed online enrollment application

July 31, 2020 – 10% of the agreed upon 2020/2021 school year tuition must be paid to Grace Christian Academy (Check or Cash to Miss Penny in the front office, or mail to: Grace Christian Academy, 3233 Annandale Rd., Falls Church VA 22042). This 10% deposit will be credited to your final 2021 tuition payment and is nonrefundable

August 24, 2020

– A tuition installment/ payment plan must be completed. Agreement required for all families (as outlined in the GCA Handbook):

Set up is online – you will be notified by TADS via email and will be given a secure password to get started

TADS will provide the payment options available for selection

Select the payment installment plan for your family to create the agreement for the school year
We invite you to come by for a personal tour to see what Grace is all about. Our principal Mr. Hurley would love to show you around and answer all of your questions! You can reach him directly at 703-927-0654 or by email at: hurley@graceva.org.